AI-Assisted Course Creation, Marketing & Sales in
14 days
Act now to transform your expertise into sales!
Join our 14-day mentorship program - your fast-track journey from a concept to a ready-to-sell online course, leveraging AI tools and expert guidance.
Kickoff: Oct 23.
Missed out? Hop in, catch up!
Create your account and get free access to the exclusive learning space


AI-Assisted Course Creation, Marketing & Sales in
14 days
Act now to transform your expertise into sales!
Join our 14-day mentorship program - your fast-track journey from a concept to a ready-to-sell online course, leveraging AI tools and expert guidance.
Missed out on the Accelerator?
No worries!
Fill out the form to receive an early alert of our next sessions
Fill out the form to receive an early alert of our next sessions
Create Your Course from Idea to Cash in AI age!
Say goodbye to technical hurdles, content structuring woes, and marketing strategy confusion. Embark on a transformative 14-day journey where cutting-edge AI tools meet expert mentorship, empowering you with a fast-tracked course development process like never before.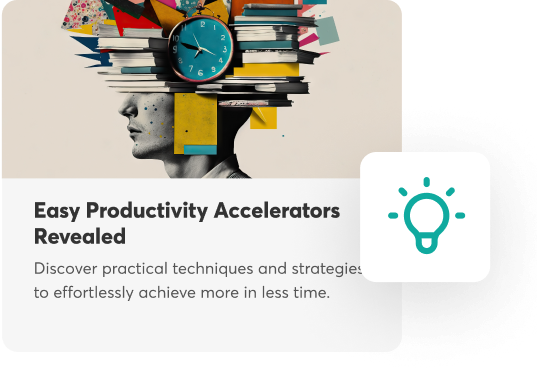 Refine Your Course Concept
Start with a solid foundation by honing your initial ideas into a compelling course concept that resonates with your target audience.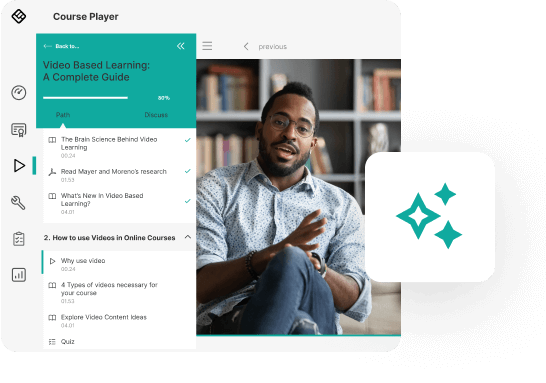 Develop Your Standout Course with AI
Build a course that educates and engages learners by leveraging expert guidance & AI-powered tools that skyrocket your productivity.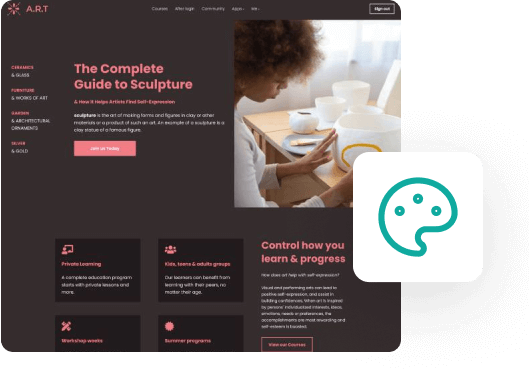 Design a Captivating Website & Course Landing Page with AI
Learn the secrets and craft a website and landing page with AI efficiency.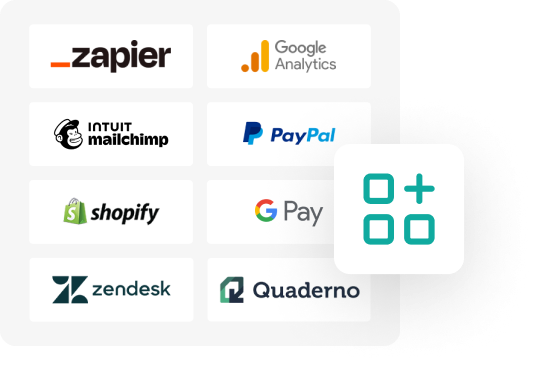 Forge a Successful Sales Strategy
Establish a robust monetization approach, leveraging proven tactics and tools to build an infrastructure that promotes sales.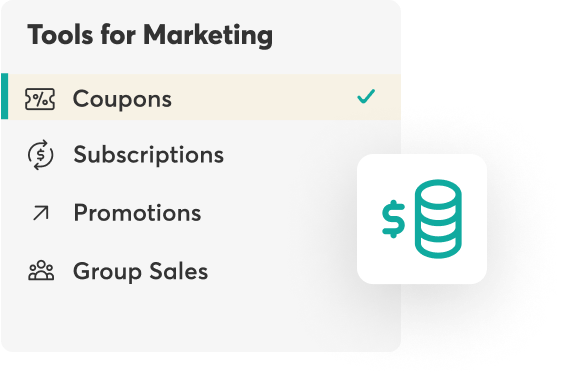 Craft an Actionable Marketing Plan
Develop a marketing action plan, identifying the best channels and methods to reach and resonate with your potential students.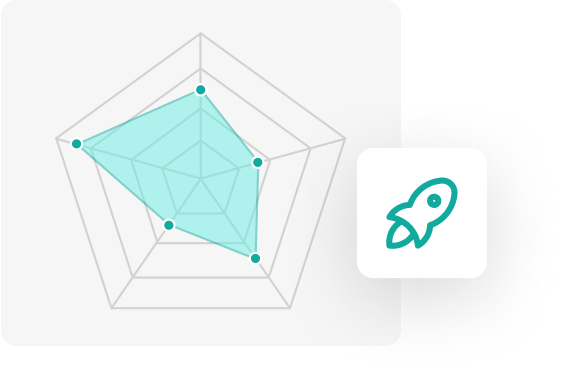 Execute a Soft Launch so YouHit the Market Running
Before the grand reveal, test the waters with a soft launch, fine-tuning your approach based on real-world feedback to ensure a successful market entry.
You can't miss the Accelerator Challenge if you're a:
Subject-Matter Expert with Course Creation Aspirations
Are you a specialist in your domain eager to elevate your course creation skills to the next level? Seize the opportunity to shape your future by transforming your expertise into a structured, market-ready online course.
Course Provider Building Your eLearning Business
If you're venturing into the eLearning space with a grasp of marketing essentials, this accelerator is your golden ticket. Leverage your existing skills to build a scalable eLearning business from scratch.
Content Creators Ready to Educate
Bloggers, YouTubers, and Podcasters, if you have been sharing knowledge through your platforms, it's time to structure it into an educational course. Elevate your content creation journey by turning it into a sellable (and scalable) learning experience.
Professional Trainers & Consultants
Are you a professional with a wealth of knowledge in your field and a vision to reach a wider audience? Equip yourself with the tools to scale your services and carve out a niche in the eLearning landscape.
Join the program that's worth hundreds of dollars, for FREE.
Inspired by LearnWorlds customers, developed by Course Masters' experts, and powered by AI tools for you to thrive.
Craft Course Concept
Accelerator onboarding
AI-led research & course topic ideation
Defining target audience, differentiation & positioning
Outcome: Course concept

Design Course Outline
Instructional design methods and tips
eLearning content formats
How to generate course outline with AI
Outcome: Course outline with learning units
Develop Learning Video Content
Tips for engaging video creation
How to create interactive videos
Outcome: Welcome video for your course
Develop Learning Text-based Content
Creating engaging ebooks and PDFs
How to develop an ebook with AI
Outcome: Introductory Ebook/PDF for your course
Develop Assessment Activities
Assessment types and application
How to create assessments using AI
Outcome: Develop assessments, forms, and certificates for your course
Structure Website & Build Course Landing Page
Website building and branding without tech skills
How to create a captivating course landing page with AI efficiency
Outcome: Your website draft and read-to-launch course landing page
Build Sales Offer & Check-out Page
Course pricing and product types
How to generate and design a sales page
Outcome: Ready-to-sell product
Build Your Audience
Lead generation tactics
How to create email grabbers and lead magnets
Outcome: Ready-to-launch lead generation flow
Marketing Masterclass
Marketing channel mix & channel role
Deep-dive into digital channels (SMM, Paid, SEO, Email & Affiliate Marketing)
How to set up and manage marketing channels & tools
Outcome: Marketing plan
Ready-to-launch & Next Steps
Launch checklist
Pre-launch strategies
Outcome: Launch roadmap & you confident to thrive
Easy steps to join the accelerator
Click 'Register' and create your account
Get access to a unique learning environment
Enter your account and join the Welcome session live on the 1st day of the program
Keep an eye on your inbox for further instructions
Meet your Accelerator team
Eliza Cani
Learning Designer
Expert
Rachel Reclam
Instructional
Designer
Robert Lunte
eLearning Expert & Course Creator
Jeanne Jennings
Email Marketing
Expert
Aleric Heck
YouTube
Expert
Andrea Valh
Facebook & Instagram 
Ads Expert
Who can join the accelerator?
Any course creator with basic course creation or marketing knowledge who needs assistance turning their vision into action can join the Accelerator challenge. Registering for the challenge is all you need to do.
Do I have to be a LearnWorlds client or have a trial to participate?
You don't have to be a client. However, you are very welcome to become one. To go through the Accelerator assignments and build your ready-to-launch course, we provide you with 30 days of free access to the LearnWorlds platform. All you need to do is activate your free trial prior to the challenge via the link.
How can I participate in the accelerator?
After registration, you will have access to the unique learning environment built on the LearnWorlds platform. There, you will see all the activities and resources you need to complete the accelerator successfully. Keep an eye on your inbox for further guidance after the registration.
Is Zoom going to be used for the live session?
Zoom is integrated with the LearnWorlds platform, so you won't need to leave our site when accessing the session, which will be activated after you register.
Will I have breaks during the accelerator?
Yes, the accelerator will take place during the workdays - 14 days in total. Also, you will have an additional practice day on October 26th to complete your assignment from Day 3 of the accelerator.
Will I have access to the session replays & resources after the challenge is over?
Yes, you will have access to all of the materials for the next year.
Will my course be ready to launch in those 14 days?
The Accelerator is designed for you to have all the essential pillars ready to go live after 14 days. However, it all depends on you and your ability to complete the necessary assignments within the expected timeframe. It also might take you some more time to activate your marketing plan, depending on your strategy. But, don't worry! Our experts are here to help you along every step of the journey!
Are you ready to build, market, and launch your course?
Go to the
Accelerator Learning Space

and let us know you better
Get your
Free LearnWorlds Access

before Oct 23rd to build your course while learning.
Don't miss out Accelerator Kick-off live session on Oct 23rd
Keep an eye on your inbox & Course Masters App notifications for further steps
Your 14-Day Journey to Success
You'll be able to unlock Accelerator content inside the Learning Space day-by-day starting October 23.
Craft Course Concept
Accelerator onboarding
AI-led research & course topic ideation
Defining target audience, differentiation & positioning
Outcome: Course concept

Design Course Outline
Instructional design methods and tips
eLearning content formats
How to generate course outline with AI
Outcome: Course outline with learning units
Develop Learning Video Content
Tips for engaging video creation
How to create interactive videos
Outcome: Welcome video for your course
Develop Learning Text-based Content
Creating engaging ebooks and PDFs
How to develop an ebook with AI
Outcome: Introductory Ebook/PDF for your course
Develop Assessment Activities
Assessment types and application
How to create assessments using AI
Outcome: Develop assessments, forms, and certificates for your course
Structure Website & Build Course Landing Page
Website building and branding without tech skills
How to create a captivating course landing page with AI efficiency
Outcome: Your website draft and read-to-launch course landing page
Build Sales Offer & Check-out Page
Course pricing and product types
How to generate and design a sales page
Outcome: Ready-to-sell product
Build Your Audience
Lead generation tactics
How to create email grabbers and lead magnets
Outcome: Ready-to-launch lead generation flow
Marketing Masterclass
Marketing channel mix & channel role
Deep-dive into digital channels (SMM, Paid, SEO, Email & Affiliate Marketing)
How to set up and manage marketing channels & tools
Outcome: Marketing plan
Ready-to-launch & Next Steps
Launch checklist
Pre-launch strategies
Outcome: Launch roadmap & you confident to thrive